Posted: January 5th, 2018, by TSroH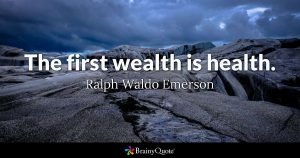 Inspired once again by the changing of the calendar to start again the clicking of keys on the keyboard and filling the empty spaces of this blog with the random thoughts bouncing around in my brain. Motivated by reading a variety of 'End Of Year' posts on blogs, Facebook, and such, as well as the inevitable renewal of hosting for this site 🙂
Time to do something with this and hey Journaling is good for you, right?  So let's begin … again …
Finishing out 2017 with a December challenge in one of the many Facebook groups I am in I did well. I set a 'realistic goal' to swim consistently 2-3 days a week and to swim 520 (or more) lengths of the pool. I say realistic since a good portion of that group was swimming their age in miles or daily swims which was frankly daunting to me. Swimming is my limiter so resolving to be consistent seemed better to me.
Since the two pools are of different units (one meter and one yard)  I made it simple and tracked lengths. I tracked them as meters however for my spreadsheet since I wanted an overall distance figure like the running and cycling columns.  Here are my totals:
Totals
Activity
Time
Distance
Times
#Laps
Goal Dist
Goal Lap
Swim
8:13:04
13125
11
525
13000
520
Cycling
18:44:54
301
16
Run
4:43:20
23.21
4
Swim Miles
8.16
Totals
31:41:18
332.27
31
I am pretty happy with this 🙂 I didn't have Cycling or Running goals for December (well yes a running one see below) and am surprised I only ran 4x, well at least 4 I tracked. I did have a goal of a new Half Marathon PR, which I set at the Santa Hustle in Glendale AZ!
Honestly, it was more of a 'wish' since I hadn't been getting in my miles per my plan. Yeah, for lower altitude! I was pleasantly surprised since I stopped for a few pictures of the awesome signs along the course. (Note to update with some of the signs). Thanks to my friend Paul for hosting me and agreeing to come back and get me since he was doing the 5K distance.
I had a great time on that trip, getting to see Brian Setzer's Holiday concert for the 3rd year in a row.
So what is on the horizon for January? That same Facebook group is doing an 'Ironman Distance' challenge BUT instead of 17 hours, we have all month 🙂 So more swimming consistency!  I want to continue cycling 2-3x per week and running 2-3x as well. I have a Mid-month Half Marathon and the Lifetime Indoor Tri.
The days are just packed! 🙂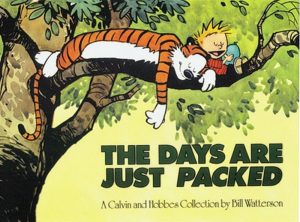 See you in the pool, spin studio or the trails!